Muncy Twp. Vol. Fire Co.
Muncy Township Volunteer Fire Company of Pennsylvania, took delivery of their 2018 Dodge 4500 4x4 PL Custom Classic Type l Ambulance from Mike Johnson at Phase 2 Vehicle Specialties
View Delivery
Fairfield Vol Rescue Squad Inc
October
2017 Dodge D4500 | #3756
Bryans Road Vol Fire Dept & Rescue Squad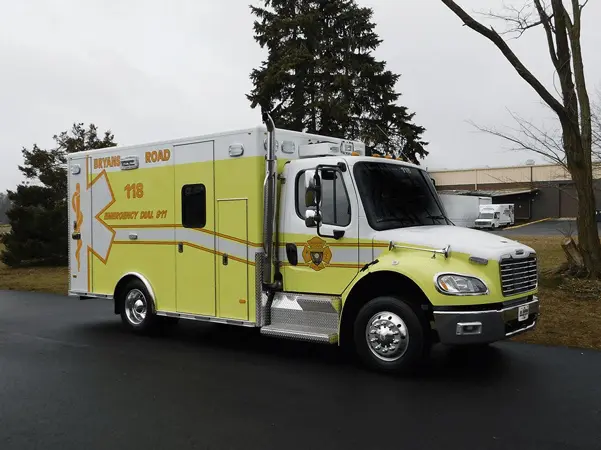 November
2018 Freightliner Freightliner M2 | #3743
Parsippany's Rockaway Neck Volunteer FAS
December
2018 E450 | #3791
Muncy Twp. Vol. Fire Co.
January
2018 D4500 | #3849