Bryans Road Volunteer Fire Dept. & Rescue Squad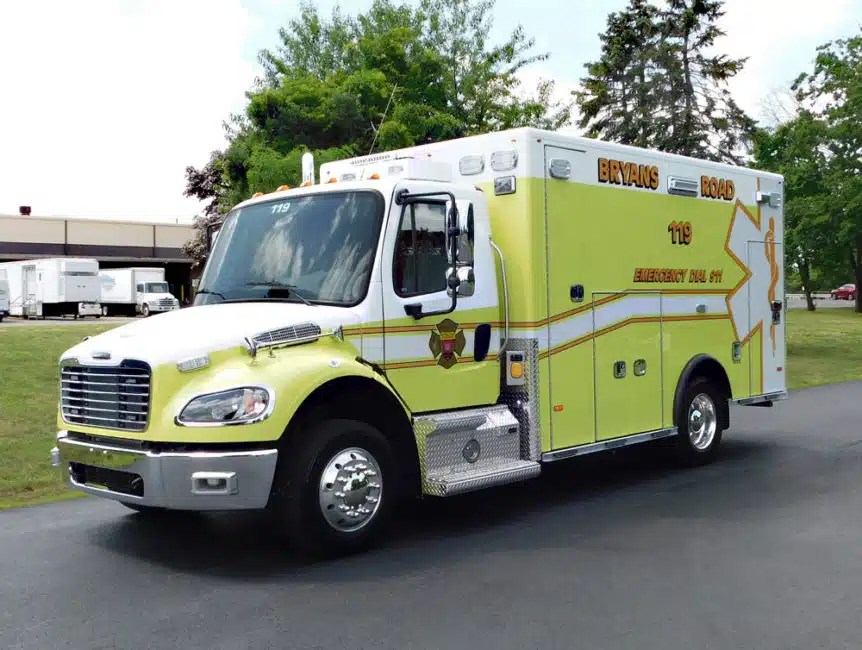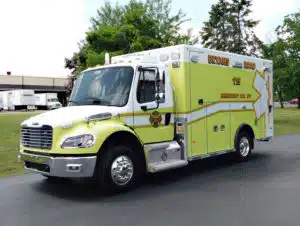 We have been using PL for years and will continue to do so because of the quality and craftsmanship of PL. We have had great experiences with PL. Highly recommend you guys to other departments all the time.
David McCormick, Fire Chief
Vestavia Hills Fire Department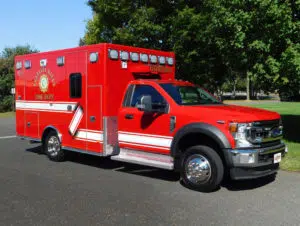 Chad was great to work with. Very accommodating in every aspect of the process. This was my first time dealing with the purchase of a vehicle for our department and he made it very easy.
Scott Ferrell
Union Fire Company #1 Ambulance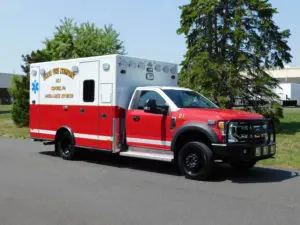 "We are repeat customers. Jonathan Shepsko does a great job every time, we are always happy to work with him."
Gary Vinnacombe
Salesman:
Jonathan Shepsko
Epping Fire Department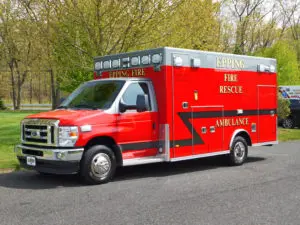 "Keith and Ron from Sugarloaf, along with their service department provide excellent service. They understand our needs and endeavor to ensure we are completely satisfied.
Joseph Lombardo
Dover Fire and Rescue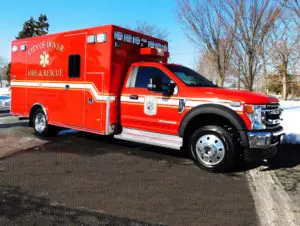 Customer service is one of the primary drivers in our purchasing decisions. We are very pleased with the service provided by Ron, Justin, and the entire PL team
Paul Haas-Chief
Fifth District Volunteer Fire Department, Inc.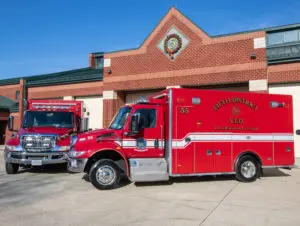 I am reaching out to thank you, the DPC Team, and the entire dedicated crew at PL Custom Emergency Vehicles for such amazing production quality and attention to detail on our new twin Titan ambulances delivered earlier this Fall.
Dave Moynihan, Deputy Chief
Reva Volunteer Fire & Rescue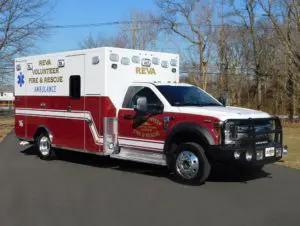 Everyone loves the new unit. I have not heard one negative comment, only how nice it is. The other departments in the area are all over it
Billy Hamm
Town of Buckfield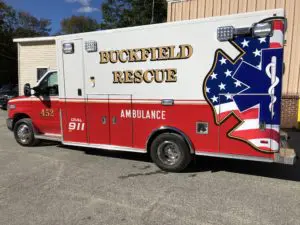 "Ron Morin and his team were great pre-purchase, during the purchase, and post-purchase. Best customer service."
Town of Buckfield
Wabash Fire Department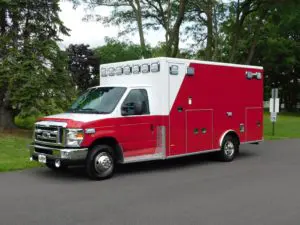 "Great experience again with Crossroads Ambulance & PL Custom. This was our sixth PL Custom ambulance and have already ordered our seventh!"
Wabash Fire Department
William P. Faist Volunteer Ambulance Corps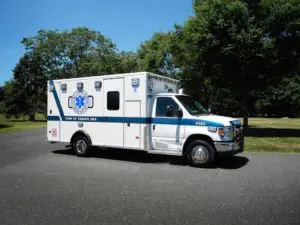 "Alan Rich is the best. We are thrilled to keep working with him. PL is a steller product and we hope to be back in the next year or two."
William P. Faist Volunteer Ambulance Corps
Kinder Morgan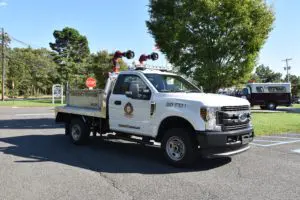 "The entire NJEV Crew is Excellent. From Mark right down to the welders. This is why I keep coming back!"
Kinder Morgan
Muncy Township Fire Co. Ambulance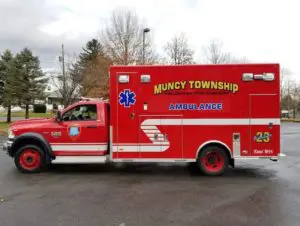 "We enjoyed the whole process and are very pleased with the service and the unit"
Muncy Twp Volunteer Fire Co. Ambulance
Everyone loves the new unit!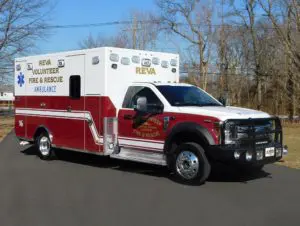 Everyone loves the new unit! I have not heard one negative comment, only how nice it is. The other departments in the area are all over it and asking questions.
Reva Volunteer Fire & Rescue
Spring Hill Community Ambulance Corps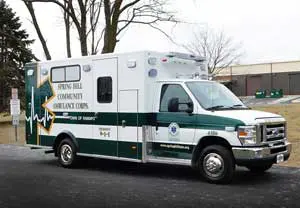 Joe, was a pleasure to work with you as usual. Looking forward to working with you again soon.
Avi Shulgasser
Nottingham Fire Rescue
This is our third PL Ambulance purchased by us while I have been Chief. Ron Morin's service, technical knowledge, customer care ethic is legendary.
Jaye Vilchock
Nappanee EMS
I have purchased several ambulances over the years and have found PL Custom to stand out among all competitors. Highly recommended. The sales staff at Crossroads has gone over and above expectations (As is their usual).
Jim Sumpter
Jaffrey Rindge Ambulance Service
Very Impressed with A-2. Everything went wee and we are enjoying the new truck. As I said at the factory, I was very impressed with your staff and detail to quality! Can't wait to order another one.
Chris Sasner
Forest View Volunteer Rescue
We have been exceptionally happy working with Porter Carden. We are already preparing to purchase another PL unit. We will attempt to visit your facility this year.
Dave Johnston
Fairfield Volunteer Rescue Squad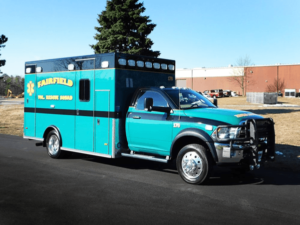 This was one of the best purchasing experiences we've ever had.
Steve Reese
Brunswick Fire Department
We are long time customers. This is our third remount and we are very happy.
Ken Billant
Auburn Fire Department
My Crews love our new Dodge Ambulances.
Brad Chicoine
Epping New Hampshire
PL Custom is by far a superior product when comparing apples to apples with other brands.
Bruce Chapman
Bellmore New York Fire District
This is our seventh purchase from PL.
John Johnstone
Ashley Pennsylvinia Ambulance Association
Our experience was a good one. All questions we had were answered fast. Our unit is functioning better than our own expectations.
Gabriel Metric
Chesterfield Virginia Fire Department
We have been doing business with PL Custom since 1994 and look forward to a continued relationship.
Robert Trimmer
Somers New York Fire District
Everyone from Alan Rich to everyone at the factory is great. Would highly recommend you all.
Robert Trotten
Old Town Maine Fire Department
Ron & Justin are by far the best team around; their service is top notch and quick. We appreciate their efforts to keep our vehicles on the road with little downtime.
Adam Martell
Hecktown Pennsylvinia Volunteer Ambulance Corps

During the time of sale, Todd Dotter passed away and everyone was wonderful in handling the sales of the unit during your loss. Thank you.
Chris Dooley
Lincroft New Jersey First Aid Squad

Your sales rep Jamey is great and responds back promptly. Your company makes a great product and the Squad and I are very pleased with the new ambulance.
James Kelly
South Berwick Maine Rescue
Ron and his staff were very helpful during the entire process. Answered all of our questions and provided all information in a very timely manner.
Bill Reichert
East Allen Township Pennsylvania Vol. Ambulance Corps
Please let Mr. Kaiser know how great he was and we look forward to the next unit in 5 years.
Scott Christman Sr
Magnolia Delaware Fire
Great Job. Lisa went over truck with fine tooth comb, found blemish in paint and was fixed before inspection. Sales staff is great.
Edward Semans
Chateaugay/Brainardsville Fire District
PL Custom is a down to earth company with great salespeople. Their product is top notch. It's a breath of fresh air to have a company that actually cares how their customers feel.
Gerald Blow
Belvidere New Jersey Ambulance Corps
Salesmen very knowledgeable and helpful. Staff at factory great! Answered any and all questions. The PL "experience" is exceptional.
Eric Rudd
Bloomfield New Jersey
Very happy we made the switch from Wheeled Coach to PL Custom.
Frederick Menzel
Rising City Nebraska Rural Fire Protection District #3
We are very happy with this unit.
Mark Doehling
Brunswick Maine Fire Department
This is our 5th PL Custom.
PL IS all about Quality and the customer service we get from Sugarloaf is Top of the Line.
Ken Brillant
Mildred Pennsylvania Ambulance Association
We are very satisfied. Vehicle runs like a Cadillac.
C.M. Kelley
Mathews Virginia Volunteer Rescue Squad
The people at the factory were great. They solved every problem we had and did it right now! Great team guys.
Jim Peyroux
Orono Maine Fire Rescue
We purchased a brand new PL Custom in 2007. We love it. This year we bought a Demo that Ron had and we love that one also. Ron is a great salesman and a great guy. You guys have a great product and warranty.
Buddy Webb
Franklin New Hampshire Fire Department
Sugarloaf Ambulance (Ron Morin) is the #1 reason for choosing PL. We are also very impressed with the overall quality. Proud to be in the PL family!
Kevin LaChapelle
McGregor New Hampshire EMS
I wanted to take a moment to thank both Sugarloaf and PL Custom for their help in getting our exhaust issue resolved. The vehicle was returned to us last Friday with the entire DPF filter and related systems replaced and is back in service.
The support I received from Sugarloaf and PL Custom, as well as McCormick Motors, has been exceptional. It made me feel that I wasn't battling GM on my own.
Having dealt with warranty issues on ambulances from other manufacturers over the last 30+ years, I can't tell you how pleased I was to have the support of not only my local dealer but the manufacturer and the manufacturer's supplier. Over the years, other dealers and manufacturers have sent me to deal with Ford or GM on recurrent warranty issues myself. It's great to know that even after the sale and with a problem that is so clearly a chassis manufacturer problem that both of you were willing to get involved and push for a resolution.
I continue to be a very satisfied customer.
Harry Mueller
City of Keene New Hampshire Fire Dept.
I would like to thank you along with PL Custom for providing the City of Keene with its new ambulance. From the very beginning, our relationship with Ron and PL has always been positive. Three years ago we bought our first ambulance from PL and have been very satisfied with it. Having been the person on the committee in charge of specifying what we need, PL has always risen to the expectations of a top notch company.
Our newest ambulance came with challenges not just for us but for PL Custom, as well. The City of Keene not only wanted an ambulance without air ride, we wanted it to meet our load height of 34″. At no time did I ever hear from Ron that it could not be done. Other companies told us they could not do it. PL came back to us with engineered drawings on how they were going to meet our needs. We needed a Terra Star chassis with MOR/ryde suspension, all new to PL. Sloping the rear floor to meet load height, a first for PL. Needing duel controls identical in the patient compartment with all functions, also new for PL. You listened to us, and rose above our needs.
I have had nothing but positive feedback about how the ambulance handles on the road with the MOR/ryde suspension and would highly recommend it to your customers. I would also hope PL would take our design and sell others on the non-air ride setup with the sloped floor. No problems getting a patient in or out. A great design.
Thank you Ron [Morin of Sugarloaf Ambulance/Rescue Vehicles] and Deborah [Thomson, Exec. VP of PL Custom Emergency Vehicles] for your commitment to the customer and again making our interaction with you a positive one.
John Bates
Saco Maine Fire Department
We are very pleased with both PL Custom ambulances we own and intend to purchase a third unit in the near future. Thank you for making a great product.
Robert A Martin II
Natick Massachusetts Fire Department
Dave Farrell was excellent through the whole process. Answered our questions and kept us updated. Very polite, professional and knowledgeable. All [PL] workers were polite, respectful. Very happy with the whole process.
Victor Lipoma EMS
South Metro Colorado Fire Rescue Authority
Love your operation and the staff that are now a part of the South Metro family. Thank you for your dedication and ongoing commitment! U guys rock!
Brian Brown
At PL Custom, we go the extra mile so you can, too.
A premier company with proud family ownership, we meticulously design, manufacture and deliver unique vehicles tailored exactly to your needs.