It's not just an option you can select on your ambulance order. It's a commitment by the ambulance builder and the ambulance user to design a layout that supports the needs of the department in an environment where the patient care items can be easily reached by a seated attendant.
DESIGNED FOR OCCUPANT SAFETY:
For decades, PL Custom's ambulance interiors have been designed to reduce the likelihood of head strike injuries. No gimmicks, just great engineering with attendant and patient safety in mind.
PL's Proactive "MIM" Interior is designed for "full time" safety for the patient and attendants. This layout supports easy access to everyday equipment from a seated position on either side of the vehicle. Keeping necessary equipment and functions and switches within arm's reach allows the attendant to remain seated and still attend to the patient.
The interior of a PL Ambulance is built with upper cabinets fore and aft of the CPR seat, constructed on 45 degree angles to prevent head impact when seated in this location. This has been our standard design for over 20 years! The addition of the Austin Life Defender Cabinet doors has enhanced the safety and functionality of our cabinets.
Radiused counter top edges and vertical corners
Designed with a radiused edge to prevent injury in the event of an impact, PL's counters have an integrated radius on the outside to soften the edge exposed to the attendant. The cabinets are constructed with an extruded aluminum radiused outside corner to protect occupants from serious injury of they fall against the corner.
At PL Custom, we build safety directly into the framework of our vehicles, meeting or exceed federal standards for structural integrity.

The PL Ambulance body can withstand the forces of an impact, protecting the occupants from serious injury. The ambulance body will remain securely attached to the chassis, the interior cabinets will remain intact, and the entry doors will open allowing or for safe evacuation.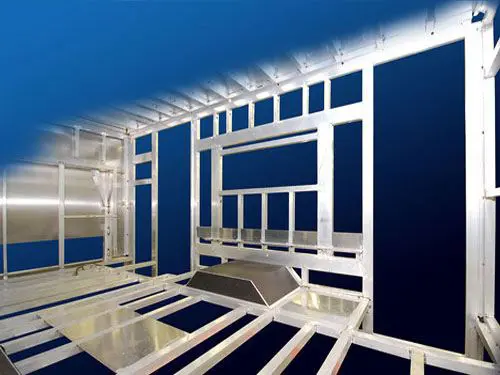 Upper and Lower 2" x 5" side impact rails are welded into the structural framework of every PL ambulance They are located along the full length of the body as well as entrance doors and full height compartment doors.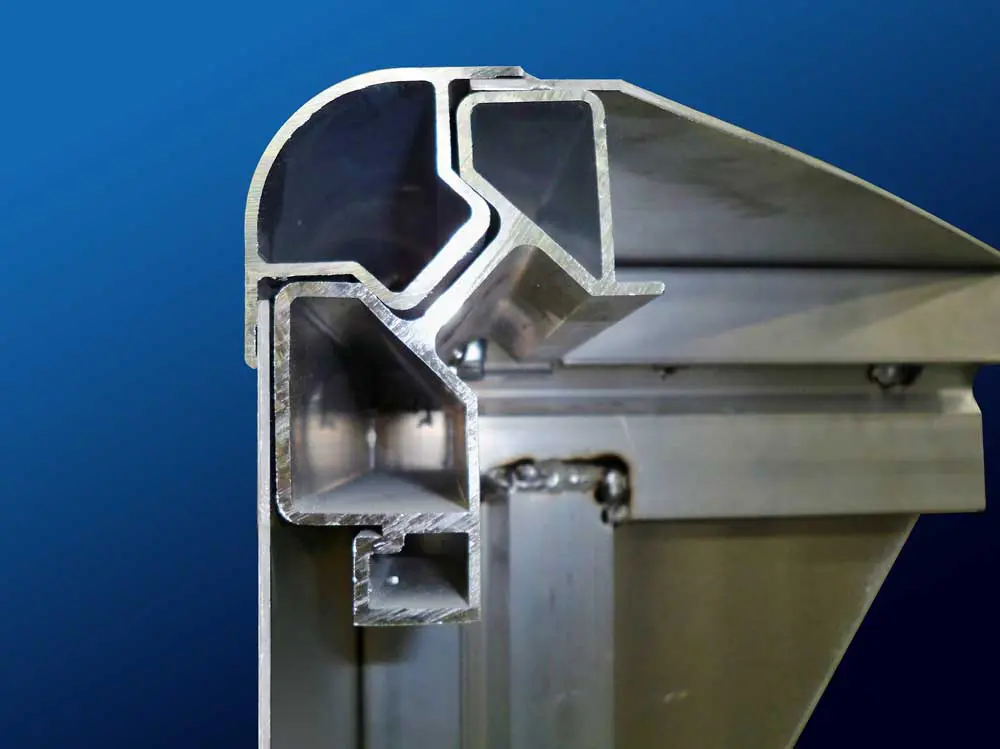 CORNER AND FRAME CONSTRUCTION DESIGN
With and integrated extrusion design for door jambs and corner construction, our corners have an inner and outer interlocking extrusion that is epoxied, bolted and plug-welded to provide the strongest corner design in the industry. Thickness of the corner web exceeds 3/8 of an inch.
Built in lowered side skirts on both sides of the vehicle offer better access to the side entrance door and easier loading and unloading of the oxygen cylinder
COMPLIANCE AND SAFETY TESTING
Compliance and safety testing is an important requirement for any vehicle manufacturer. Final Stage Manufacturers test their products for performance and strength - PL Custom is no exception. All SAE tests have been completed as required.

PL Custom has utilized qualified and reputable third-party test facilities for the completion of our KKK-1822, AMD and SAE J3026, J3043, J3057, J3102 and J3058 Compliance testing.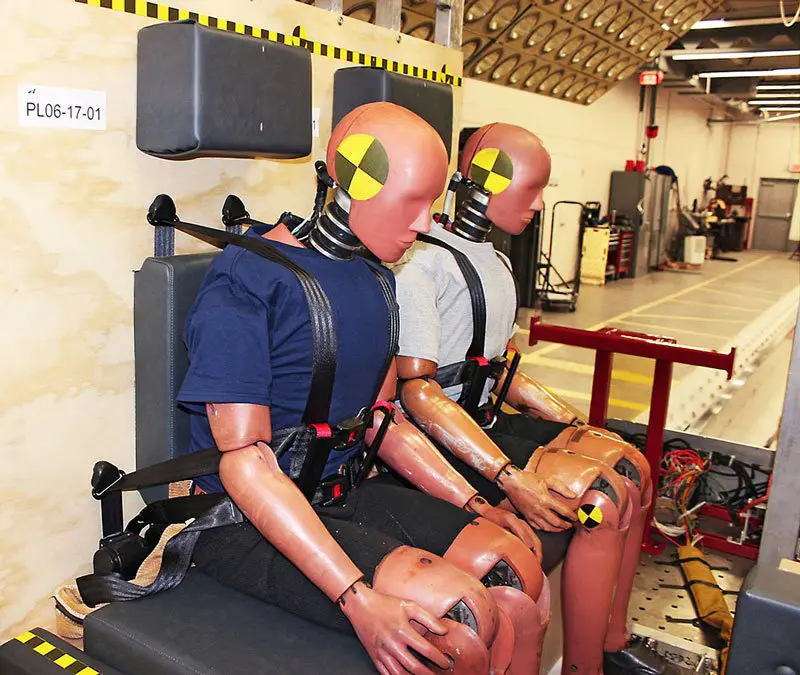 At PL Custom, we go the extra mile so you can, too.
A premier company with proud family ownership, we meticulously design, manufacture and deliver unique vehicles tailored exactly to your needs.