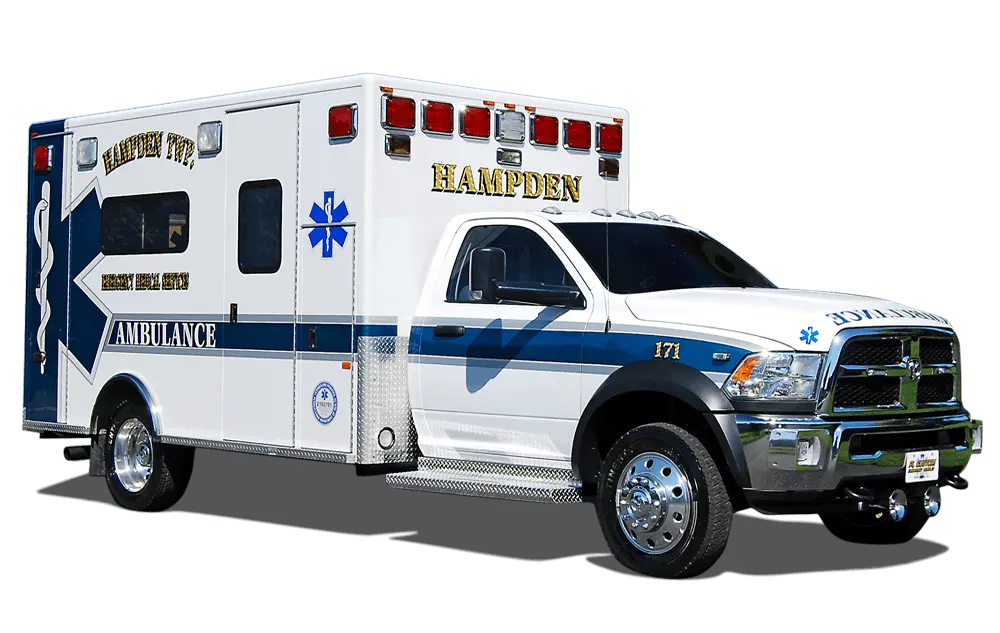 Are you happy with the layout and functionality of your existing ambulance body, but the cab needs replacing? Remounting the body on a new chassis may be an economical alternative, saving you thousands of dollars over the cost of a new ambulance.
Who better to perform the work than the people who built it? The work is done at PL's manufacturing facility with full support from the PL engineering staff. PL Custom ambulance bodies are specifically designed to be remounted. Our electrical systems are modular, allowing for easy connection to the new chassis.
Prepare and remove body from original chassis
Prepare new chassis to accept body
Install body on new chassis
New cab-to-body seal and/or bellows
Transfer existing rear bumper and step
New running boards – non-slip diamond plate
Undercoat cab and body
Test oxygen and suction unit
Update electrical wiring schematic
New K3 ignition switched– module disconnect includes TST five-minute time out module
Install new under-hood wire harness
Tie in body power door locks to cab door locks
Transfer existing siren
New siren speakers
(2) New grille lights-Whelen LED
Transfer exisiting intersection lights
New hoses for rear AC unit
New expansion block and accumulator for rear AC unit
Recharge AC system
New hoses for rear primary heat unit
New auxiliary coolant pump for rear climate control system rear heat assembly
Transfer existing console and radios
Stainless steel wheel inserts
Front end caster camber alignment
3-year, 36,000 mile ambulance body remount warranty
Lifetime structural warranty continued
Lifetime electrical warranty continued and 100,000 mile limit will be extended
Your vehicle is protected
3-year, 36,000 mile warranty on work performed during remount.
Lifetime modular body structural warranty remains in effect on PL bodies.
Lifetime electrical warranty continues and 100,000 mile limit is extended on PL bodies.
Optional 3-year, 36,000 mile paint warranty available on complete body strip and repaint.
Optional 2-year, 24,000 mile crevice corrosion and dissimilar metals warranty available on complete body strip and repaint.
PL Custom carries $10 million in product liability insurance.
2022 Deliveries
Body Remounts
Chassis Manufacturers
Deliveries
Ford
Maine
Other Dealers
PL CUSTOM
State
Vehicle
2022 Deliveries
,
Body Remounts
,
Chassis Manufacturers
,
Deliveries
,
Ford
,
Maine
,
Other Dealers
,
PL CUSTOM
,
State
,
Vehicle
2022 Deliveries
,
Body Remounts
,
Chassis Manufacturers
,
Deliveries
,
Ford
,
Maine
,
Other Dealers
,
PL CUSTOM
,
State
,
Vehicle