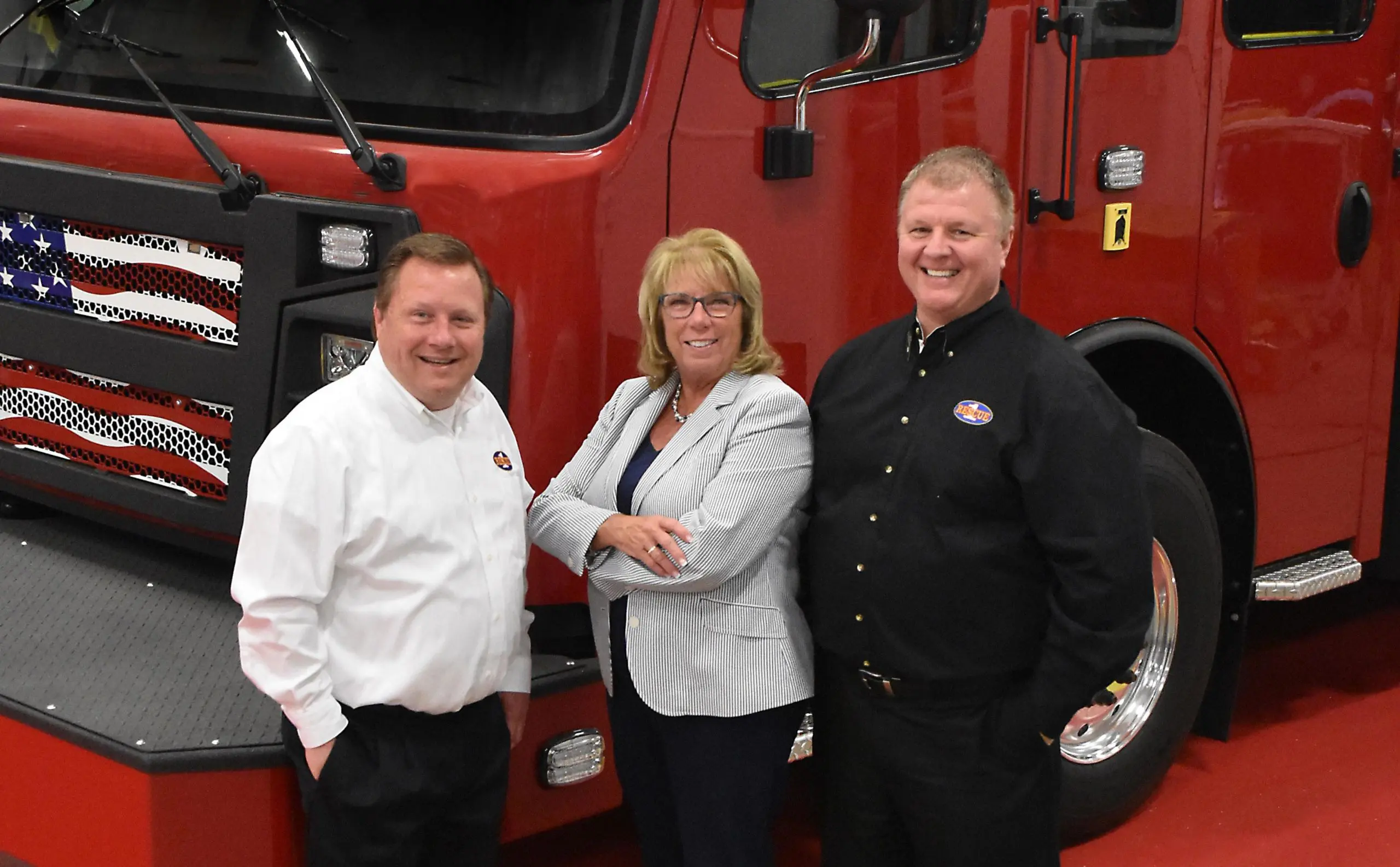 PL Custom Adds Brad Turk as Regional Sales Manager
P.L. Custom Body and Equipment Co., Inc. (PLCB) is pleased to announce the addition of Brad Turk as the first remotely based regional sales manager in the company's history. He comes to PLCB with an extensive wealth of experience in this industry, having started his career in emergency vehicles back in 1983.
Chad Newsome, National Sales Manager for PLCB, is extremely excited to welcome Brad to the team. "After a six-month search process, it became clear to us that Brad was a great fit for PLCB and will be a wonderful resource to our customers and dealers alike." Turk started with PLCB on May 20, 2019 and is rapidly getting to know everyone at PLCB. While he will be involved with all aspects of the company's products, Turk's primary responsibility will be to the Rescue 1 division.
Based out of Florida, Turk has been in the fire and emergency vehicle industry for decades, creating and forging strong relationships with vendors, manufacturers, and customers alike. He is eager to start his next chapter here at PLCB, stating, "After a long search for my next employment opportunity, one of my primary goals was to find an independent, stable, and family-owned company where I could play an integral role in that company's success. PLCB's culture of high quality emergency vehicles and their consistent approach to business strongly appealed to me, especially given the volatility within the emergency vehicle marketplace today".
Deborah Smock Thomson, president of PLCB, is thrilled about this new position and looks forward to working with Turk. "We looked at how best we can serve our dealer community and the greater customer community as a whole. Knowing we needed to offer more extensive support to both groups formed the basis for our search. We look forward to announcing more additions in the near future and we know our stakeholders—our customers, dealers, and vendors—will see the value these moves bring to our company."
The addition of a regional sales manager is something new to PLCB, and it sees this as a tremendous support to its growing dealer market. With coverage in 29 states and Canada, PLCB continues to grow at a steady and consistent pace. Currently in its 73rd year of business, PLCB's independence and family ownership stands out in stark contrast to the changing industry.
Announcements
[the_grid name="Announcements News and Events"]
Recent Releases
[the_grid name="Press Release Inner Page"]
View More